Saturday Science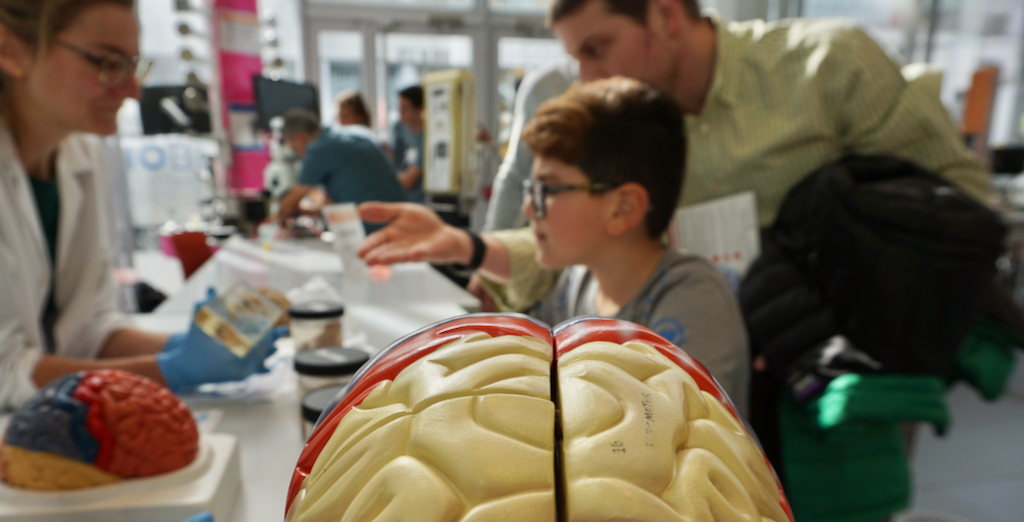 Nurturing a love of science at a monthly event for families and community groups
We invite families and community groups to explore the workings of the brain through hands-on activities and unique scientific resources. Our activities and demonstrations are designed to be engaging and informative, and as launching points for further exploration, reflection and discovery. Learners of all ages join scientists in the Zuckerman Institute's Education Lab, located at 609 West 129th Street.
Saturday Science events are held monthly through the school year. Themes and materials change monthly to incorporate the wide ranging topics in neuroscience and the latest discoveries coming from Zuckerman Institute labs. Students attending Saturday Science events receive an activity book, and are encouraged to collect stamps in their books for participation in events throughout the year.
Where:
Columbia University's Zuckerman Institute
609 West 129th Street
Education Lab (ground floor)
When:
Select Saturdays throughout the school year
1:00 – 4:00 pm (unless noted otherwise)
All ages. Guests are welcome to come any time and stay as long as they wish during the open hours. Children must be accompanied by an adult.
Saturday Science is brought to you by Columbia's Zuckerman Institute in partnership with BioBus and Columbia University Neuroscience Outreach, with support from the National Science Foundation's NeuroNex Award DBI-1707398, Apple Bank, and the Dana Foundation's Brain Awareness Week programming.